Newsletter
Stay Up To date
U.S. House Passes "No Taxpayer Funding of Abortion Act" in Bipartisan Vote
By Olivia Summers
Earlier this week, in a 238-183 vote, the U.S. House of Representatives passed H.R. 7 – the No Taxpayer Funding of Abortion Act. This is a significant, bipartisan step forward for the pro-life movement and toward protecting the sanctity of every single human life. H.R. 7 is the formal codification of the Hyde Amendment, which first passed in 1976 as a rider to appropriations bills to prohibit taxpayer dollars from being used to directly fund abortions.
Read More
As we've explained before, "the Hyde Amendment is named after one of its biggest advocates, the late congressman Henry Hyde. The amendment prohibits federal funding of abortions, and as a rider to the HHS appropriations bill, must be passed each year."
For the last 40 years, the Hyde Amendment has passed, in various forms, in a bipartisan manner. It prevents your taxpayer money from being used to pay for abortion services, except in the exceedingly rare cases of rape, incest, or the life of the mother. In short, the Hyde Amendment has worked to keep us, the taxpayers, from paying for abortions.
The bill passed by the House of Representatives this week takes the same requirements and makes them permanent and government wide, thus eliminating the need for a vote every year and ensuring the Hyde Amendment covers any bill that could provide taxpayer funds that could be used for abortion. It's not surprising that the House was able to pass H.R. 7, as some form of the Hyde Amendment has passed every year – in a bipartisan manner – for the last 40 years.
However, the fight for this legislation continues, as it must now pass the Senate. If H.R. 7 successfully passes the Senate, the White House has already issued a statement saying that if President Trump is presented with the current version of H.R. 7, he will sign it into law.
This should not be a controversial bill. It has received bipartisan support each and every year as a rider. There is absolutely no reason whatsoever that it should not become the law of the land. Yet the pro-abortion Left is forcefully opposing it, and in fact advocating for the removal of the Hyde Amendment altogether. This despite the fact that a strong majority of the American People oppose their tax dollars being spent on abortion.
This is the next step in ultimately defunding the abortion industry completely, ensuring our taxpayer money is used for community health centers that actually provide comprehensive health care for women and children instead of merely providing more abortions than any other entity in the United States. Click here to read our breakdown of how we can fully defund Planned Parenthood.
We have momentum. President Trump reinstated the Mexico City Policy to ban taxpayer funding for abortions overseas through foreign aid. Investigative journalists have uncovered the lie that Planned Parenthood prominently provides prenatal services.
Now is the time to do everything you can to defund Planned Parenthood. Let your voice be heard, and take action on behalf of those unborn babies who cannot speak for themselves.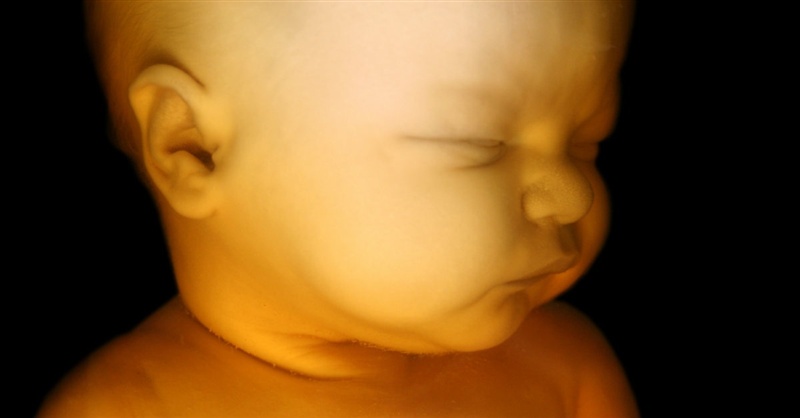 Alabama Supreme Court Rules Unborn Baby is a Person
By
Veronica Neffinger
The Alabama Supreme Court has ruled that a wrongful death lawsuit brought by a woman who claims her doctor caused her to have a miscarriage by administering an abortion-inducing drug can proceed.
Read More
Kimberly Stinnett's usual doctor was reportedly out the day of her appointment. Karla Kennedy, the doctor who was filling in that day, believed that Stinnett had an ectopic pregnancy since she had had one previously. Thus, Kennedy decided to administer methotrexate, a drug that, as the court noted, is "intended to cause the end of the pregnancy."
However, when Stinnett's usual doctor, William Huggins, examined her pregnancy via ultrasound, he found that Stinnett did not have an ectopic pregnancy after all, but instead had a normal intrauterine pregnancy. He said that Stinnett's pregnancy was now doomed to fail, however, quite possibly from the methotrexate.
A few weeks later, as predicted, Stinnett suffered a miscarriage. She then took her case against Kennedy to court, alleging that the doctor had unnecessarily ended a viable pregnancy.
The initial court dismissed the case, but when Stinnett appealed her case to the Alabama Supreme Court, it was ruled that her case stands and must be heard in the lower court.
The court's decision to allow Stinnett's case to proceed has significant implications for the pro-life movement since they based their decision on the belief that Kennedy had possibly contributed to a homicide--meaning that Stinnett's unborn baby was a person and not simply a fetus.
"The use of the viability standard established in Roe [Roe v. Wade] is incoherent as it relates to wrongful-death law because, among other reasons, life begins at the moment of conception. The fact that life begins at conception is beyond refutation," wrote Judge Thomas Parker.
"Members of the judicial branch of Alabama should do all within their power to dutifully ensure that the laws of Alabama are applied equally to protect the most vulnerable members of our society, both born and unborn," Parker added.
Mike Pence Breaks Tie on Senate Measure Targeting Planned Parenthood Funding
Vice President Mike Pence cast a rare tie-breaking vote Thursday in the Senate to pass a bill allowing states to withhold federal funds from health care clinics like Planned Parenthood.
The measure would roll back an Obama-era rule that barred states from withholding funds from clinics that also offered abortion services.
Two Republicans — Susan Collins of Maine and Lisa Murkowski of Alaska — voted against the 48 other GOP senators. The party has a 52-48 majority in the Senate, with lawmakers voting 51-50 to pass the legislation.

Cecile Richards on Obama's move to protect Planned Parenthood 4:43
Read More
Planned Parenthood slammed the bill, saying it could potentially encourage states to discriminate against family planning healthcare providers that offer abortions.
"Mike Pence went from yesterday's forum on empowering women to today leading a group of male politicians in a vote to take away access to birth control and cancer screenings," Dawn Laguens, executive vice president of Planned Parenthood, said in a statement. "There's a reason they could barely get enough votes to get this bill through a procedural step: People are sick and tired of politicians making it even harder for them to access health care, and they will not stand for it."
The Obama regulation — a Department of Health and Human Services rule — prohibits states from cutting Title X family planning grants to community health centers that serve mainly low-income Americans solely because they offer abortion services. The rule from December 2016 required funds be awarded based on a provider's ability to "effectively deliver Title X services."
Although Planned Parenthood and other abortion providers can receive Title X grants, legislatures have blocked them from receiving the funding in nearly a dozen states. The Obama administration's regulation was designed to outlaw this practice.
In a series of tweets, Senator Patty Murray (D-WA) called the vote an attack on women's rights and reiterated that she will oppose Trump's Supreme Court pick Neil Gorsuch, who Democrats fear will support overturning Roe v. Wade.
"Women and men are watching what is happening here, watching what Republicans are trying to do and they are paying attention," she wrote.
Related: Ryan, Trump Pile on the Freedom Caucus After Health Care Failure
In a statement to NBC News, Rep. Diane Black (R-TN) praised the vote. The congresswoman, who introduced the legislation in late January, said the measure will protect states' rights.
"The Obama rule tried to force states — including Tennessee — to send taxpayer money to abortion providers like Planned Parenthood instead of community health centers and other qualified health providers," she said. "Title X has worked for 45 years until the Obama Administration changed the rules, and this legislation will simply undo this ill-conceived change."
Under the Hyde Amendment, Planned Parenthood and other healthcare clinics already cannot receive federal money for abortion services. Originally enacted in 1976, the law states that clinics can only use Title X grants for non-abortion health services.
This isn't the first time Pence has had to break a tie in the Senate. Earlier this year, he was summoned to Capitol Hill to vote to confirm Trump's controversial pick for education secretary, Betsy DeVos.
Quote Of The Month
"Always side with life" -Ben Carson